Success Stories
"Try not to become a person of success. Rather become a person of value." ― Albert Einstein
Jazmund Walker
Jazmund Walker Enterprises
"I would highly recommend Sarah Minor, whom I have known for 10 years, as your next Graphic Designer.
Sarah was my classmate in my Beginning Acting class at the University of Alabama at Birmingham (UAB). I have come to know Sarah as a hardworking, dedicated individual who goes above and beyond to achieve excellence. She is driven to learn new things and is determined in her journey to solve problems and develop new solutions.
Upon booking Sarah for my graphic design needs, I was reassured of her professionalism from our first meeting. She is a genius at her craft. She was already brainstorming designs on the spot and asking for my approval. She listened attentively to what I needed. She's very patient as well, often revising despite my frequent requests for changes as I can be quite particular. Even so, she continued to give me the most polished, professional service and product she can produce. Her eye for design is unbeatable. With Sarah's background in art, her attention to detail, and her ability to put her clients at ease, I am sure I have chosen the best person to work with. I couldn't be more thankful to her for using her creativity to produce my very first logo and I look forward to future endeavors."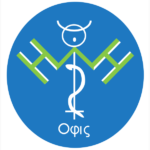 Freeman Presson
Hermetic Healing Works
"I had sketched out a logo and the general idea for a flyer for my new business, but I knew they needed a professional touch. I needed someone to take my basic ideas and present them in a way that expressed the aspirations of my new venture.
I looked over Sarah's portfolio; I could see she had a good artistic eye, but she was showcasing her big, bold, exciting work there. I needed something more conventional, but still attractive and polished.
Sarah was a joy to work with. She prototyped the materials, and then took my suggestions and ran with them. We converged on a design that I am frankly thrilled with. I will be handing out business cards with great pride."