We transform your vision into creative results.
We believe in providing business owners with the fundamental tools needed to visually impress their customers that will help them stand out among their competitors, build trust, and grow their business.
Ready to Start a Project?
People don't buy what you do, they buy why you do it.
The Founder of Sarah L Minor Design, LLC.
Problem solving is her first passion.
Have you been in business since 1985 and still have a logo from the 80s? Or a website from the 90s? A client of mine did and after I created their brand identity, their reach on social media increased 10,000%! Seriously!
My philosophy is "People don't buy what you do, they buy why you do it." – Simon Sinek – and your brand should reflect that!
Hi everyone, I'm Sarah Minor with Sarah L Minor Design, LLC, and I work with business owners to create an effective brand identity so that they can be seen, be heard, and be remembered. My superpower is taking your ideas and making them come to life. What is your story and does your audience know why you're here?
If you're not sure, I provide a 30 Minute Brand Analysis where I look at your logo, website, and social media to see what's working and what's not working and what the next steps look like. If you're interested, click below.
Your branding is the foundation of your business. Without it, your marketing efforts will fall flat and you'll most likely attract the wrong customers.
Creating a strong brand is a lot like building a house. It starts with building a solid brand foundation, or brand identity. Just to be clear — branding isn't just your logo. It's what makes you different than every other company out there. A brand is your identity as a company and the promise you make to customers.
What We Do & How We Do It
The design combines two characteristics: it solves the functional problem and makes it aesthetically pleasing. We can transfer the advantages and the idea of the brand, highlight the product among the competitors, create added value, make the client's interaction with the product or service easy and convenient.
This is the company's DNA. Without it, it is impossible to form a competitive offer, to achieve the audience loyalty and build a strong brand. Only after examining the target audience and decomposing the brand on emotions, images and benefits, have the concept of positioning formulated, we will create a product that will be in demand on the market.
When developing identity, we follow two main principles: identity must correspond to the brand and be unique. Therefore, we don't worship design trends and don't copy our competitors, but look for a unique brand metaphor that will unfold itself on brand's visual carriers.
The digital environment has become essential for brand communication, advertising and sale of goods and services. A digital product, either website or application, must have a working and improved interaction experience, as well as an emotional, involving user interface.   
Content is the king. Brands can't exist without content. The way brands speak, how they sound and what they're trying to show complements and expands the image embedded in identity and digital product. Marketing communications, advertising campaigns, PR, physical and digital media should contain unique, creative, brand-appropriate content. 
Ready to Start a Project?
Keep in mind that we may receive commissions when you click our links and make purchases.

We only showcase products we trust and have used ourselves.
This tool has CHANGED MY LIFE! It is such an easy way to create content for your business. Thousands of templates, stock photos, and graphic elements to choose from. There's a free account or premium account for under $10/month! I can't recommend Canva enough! If you sign up with me, I'll even help you set it up and get started! 
Thanks to AppSumo, I was able to procure lifetime deals on amazing business tools such as Book Like a Boss, HelloWoofy, Closem, HappyScribe and Rytr, among many others. The best part about the deals offered by AppSumo is that, in most cases, you get lifetime access to the products, meaning you just need to pay once for a software that follows a monthly subscription model. In other words, with AppSumo, you'll never have to pay full price for business software again. 
Rocketbook notebooks are endlessly reusable and connected to your favorite cloud services, such a Evernote and Google docs. You can stop using your paper notebooks & save trees with Rocketbook reusable notebooks. Cloud Connected. We used to have a TON of notebooks around the house, now we just have 3 different RocketBook notebooks. You can scan the QR code immediately after taking notes and have it sent to GoogleDrive or your favorite note taking app so you'll have it anywhere you go! Highly recommended!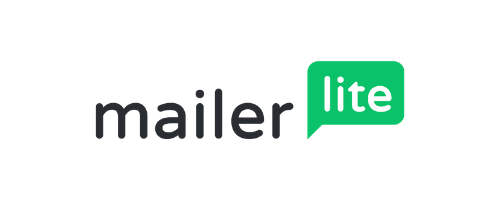 We rely on MailerLite for several clients across a variety of industries. Marketing is our speciality and we've used over a dozen different tools around email marketing. Hands down, MailerLite is our favorite. If you need to upgrade, you get $20 toward a paid plan, just for signing up from this link.